I was Ordained as a pastor on June 18, 2000. It was one of the best days of my life. My grandparens were both still alive at the time. My whole family was there. My vicarage supervisor and his wife had come in from Missouri, and he preached. It was a day I'd worked hard to come to, both in terms of education and in the sense that I had a lot of growing up to do as I prepared for the Ministry.
Some things don't change--I still have a lot of growing up to do, and I probably always will. Nevertheless, I've come a long way since I started college in 1992 with the intention of being a Lutheran high school English teacher.
It's hard to celebrate today as an anniversary of my Ordination when I'm sitting in the office of a community center as an administrator. I heartily desire to return to parish ministry, and every day I'm not bringing God's gifts to His people is a day when the gifts God has given me are going to waste. It will come. Cynic though I am, I firmly believe the day will come. It's just not all that easy to wait for it to happen.
Happy Anniversary to me. Woo-hoo.
Here's some memories of happier occupational times.

From My Ordination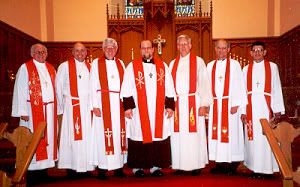 Rev. Scharff (my vicarage supervisor), Rev. Blackwell, Rev. Doellinger, me, Rev. Wurster, Rev. Hartburg, Rev. Curry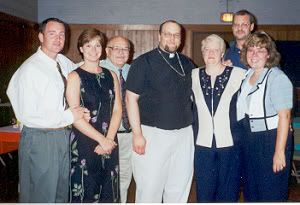 Matt and Kristen, my dad, me, my mom, Carl and Kim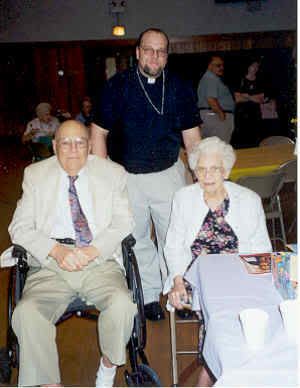 Papa (Chuck), me, Grandma (Nornie)

From a North Dakota Baptism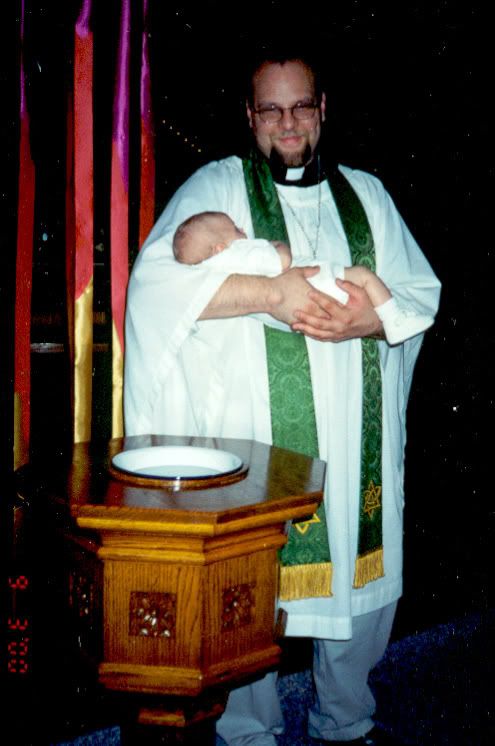 Me with the first baby I Baptized

From Another Happy Day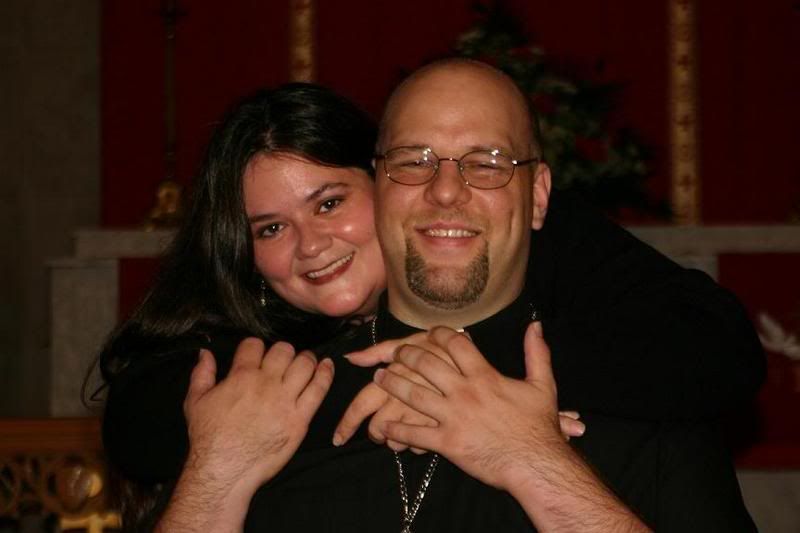 Snail and Turtle
M&Ms Baptism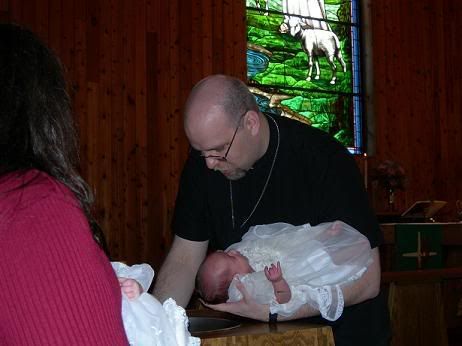 Drowning Michael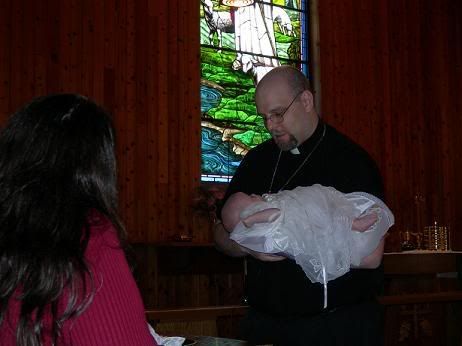 Drowning Molly

It will be better again.